COLLECTION BRIXX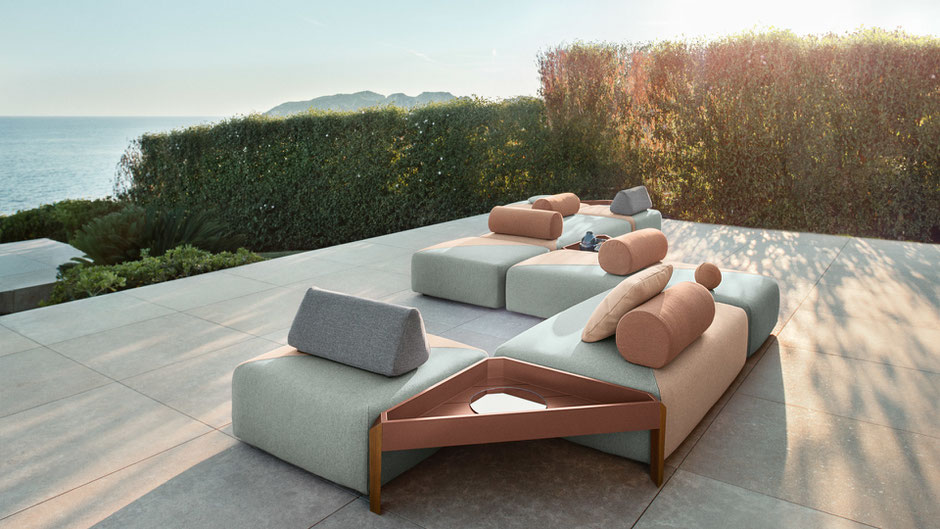 Modules of exceptional comfort and quality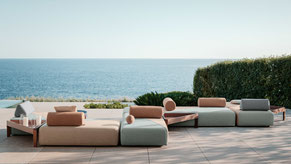 One of BRIXX's defining characteristics is a diagonal groove that runs across The fabric of each module, introducing triangles to the rectilinear design. The groove is created by sewing two pieces of fabric to a third one underneath, leaving a small gap in between. As users combine modules, they can construct abstract geometrical landscapes all their own,
an effect Bozzoli has enhanced with optional triangular and cylindrical backrests, circular and square cushions, even a small spherical cushion.
Upholstered outdoor furniture unlike anything created before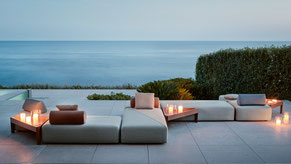 The BRIXX collection comprises square and rectangular modules, a side table and a selection of backrests and cushions, all in a distinctive mix of materials, textures and colors. Made with sophisticated indoor technologies, the modules consist of powder-coated steel frames encased in molded polyurethane foam, with belting for extra comfort. Stable and supportive yet easy to move, backrests come with a weighted core and anti-slip pads. Perfect for connecting modules, the triangular side table in powder-coated aluminum features detachable natural teak legs.
One of the three available colors is DUNE COVE/SHORE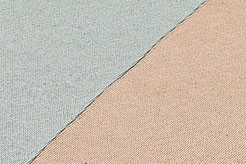 BRIXX comes upholstered in its own outdoor-ready DEDON fabric, soft and inviting Dune. The fabric's chunky yarns are spun with 50-percent recycled post-industrial fibers in a diversity of colors. The resulting imperfections, both deliberate and desirable, give water-repellant Dune its remarkably natural appearance, conveying an unusual depth and richness of tone. BRIXX modules are available in a choice of colors — red-tinged shore, blueish cove or a graphic combination of both, cove/shore.