Belt, Big Low, In&Out Modularity, comfort and design for the outdoors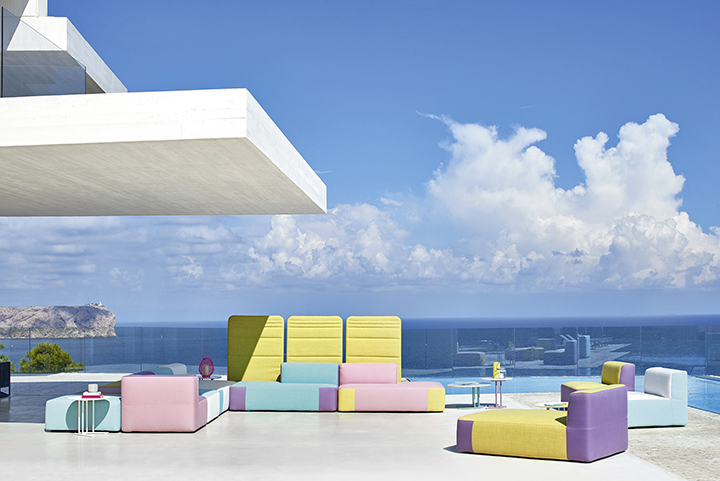 Three products, one common purpose: make the outdoor spaces comfortable and versatile in a balanced way. A new modern collection of minimal design and pastel colours, charming and functional at the same time.
Both the modular sofa BELT and the upholstered chairs IN & OUT have a framework in solid okumé wood and are equipped with dryfeel foams, which guarantee the water drainage and perspiration. Using acrylic and waterproof fabrics, the new Varaschin products are the best choice to furnish outdoor spaces with elegance, comfort and quality.
The table BIG is available in "LOW" version too, which means 65 cm tall (compared to the standard height of 75 cm). This measure is ideal for a more relaxed and less formal approach to the dining experience. A small detail for a new life style, where comfort and conviviality meet and match.