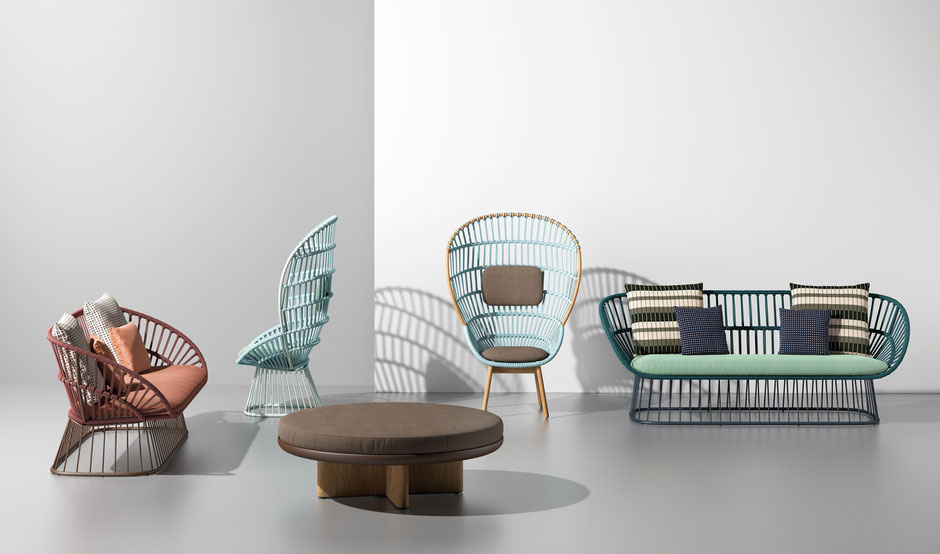 In 2016, the Cala chair established a new design language for Kettal that combines large natural curves with a latticed rope weave creating a majestic spatial presence with transparent and light surfaces.
The idea evolved and Doshi Levien created additional pieces to make a collection including a dining chair, a series of tables and low foot stools.
The Dining table has a monolithic and bold presence, providing contrast to the lightness of the chairs.
Set in to the table frame are different tops including wood and marble. The same frame construction can be recognised in the low tables and foot stools, that complete the Cala collection.