Best Product of 2015 by Archiproducts; Llar, a collection of bioethanol fireplaces by Gandia Blasco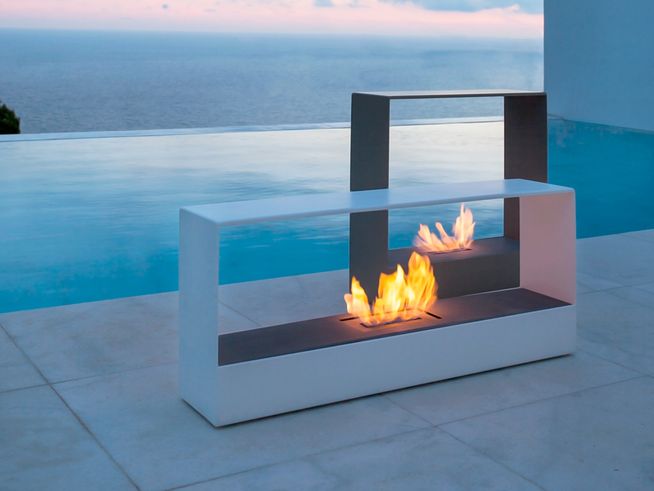 "We wanted to work with a product that could transpose concepts that belong inside the home, such as a meeting around the hearth, to an outdoor space. Llar responds to this premise with a purely architectural aesthetic, where the proportion and composition of the product convey a certain clarity and presence that are typical of the modern movement, where the fire place was already considered a key architectural element in the home." – Borja García –
Llar is a collection of bioethanol fireplaces made from lacquered steel, which are available in various sizes and colours: white, bronze, sand and anthracite – personalize it.
More than just an outdoor brazier, this is an elegant and sober designer burner, which turns any outdoor space into an extension of your home.
Llar is an original design by Borja García for Gandia Blasco.