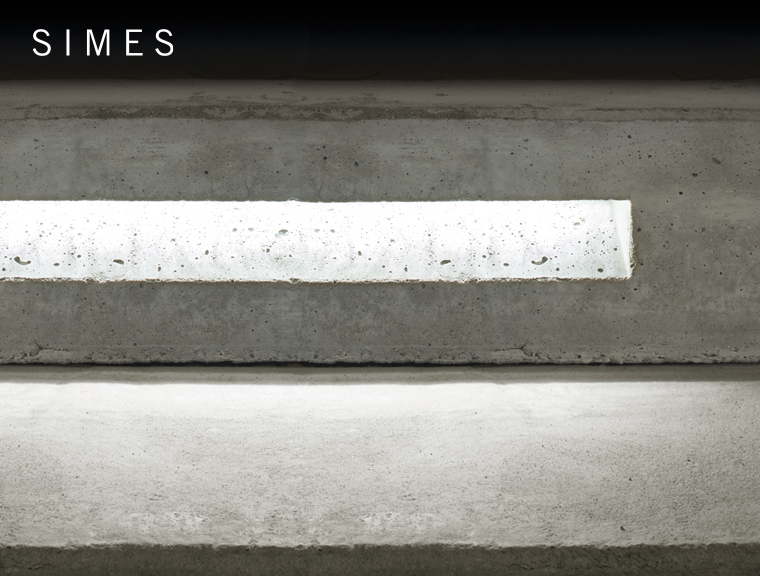 The Ghost line represents a revolution in the way of conceiving outdoor lighting.
It works by "subtraction" rather than "addition": no visible lighting fixture is added to the building's structure, but on the contrary it consists in a void filled with light. The light comes directly from the structure and emphasizes the creative path envisaged by the lighting designer.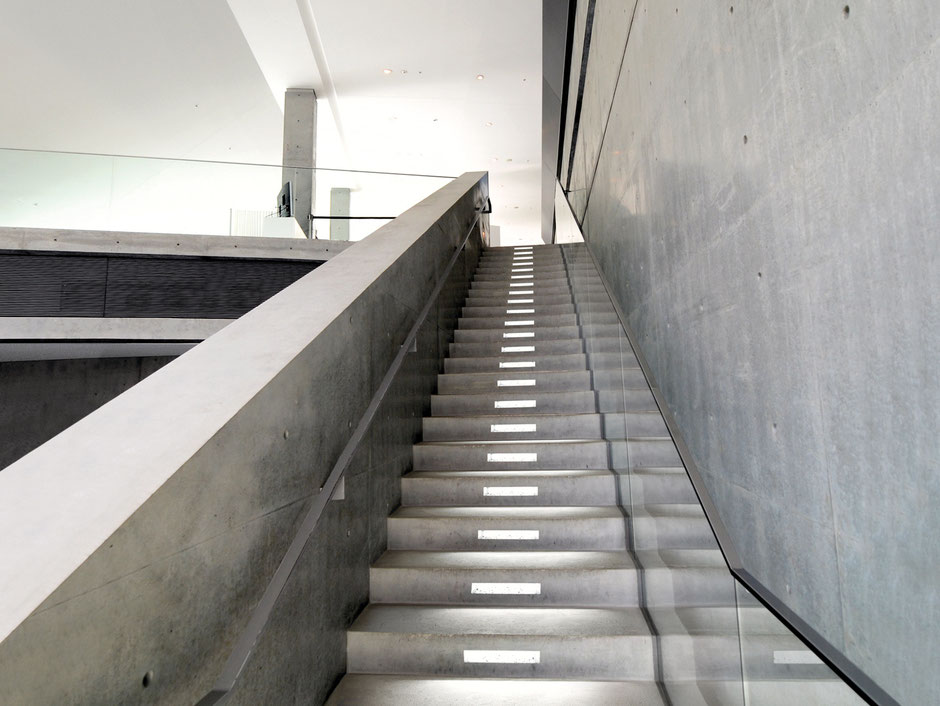 Ghost is a sign, a bright pixel that appears or disappears marking the architectural rhythm.
It is a primary element, similar to a brick. With a brick you can build a small wall but also a cathedral.
It will be the ability of the designers to utilize such lighting pixel and create something extraordinary.
Ghost, what we want to add is just light.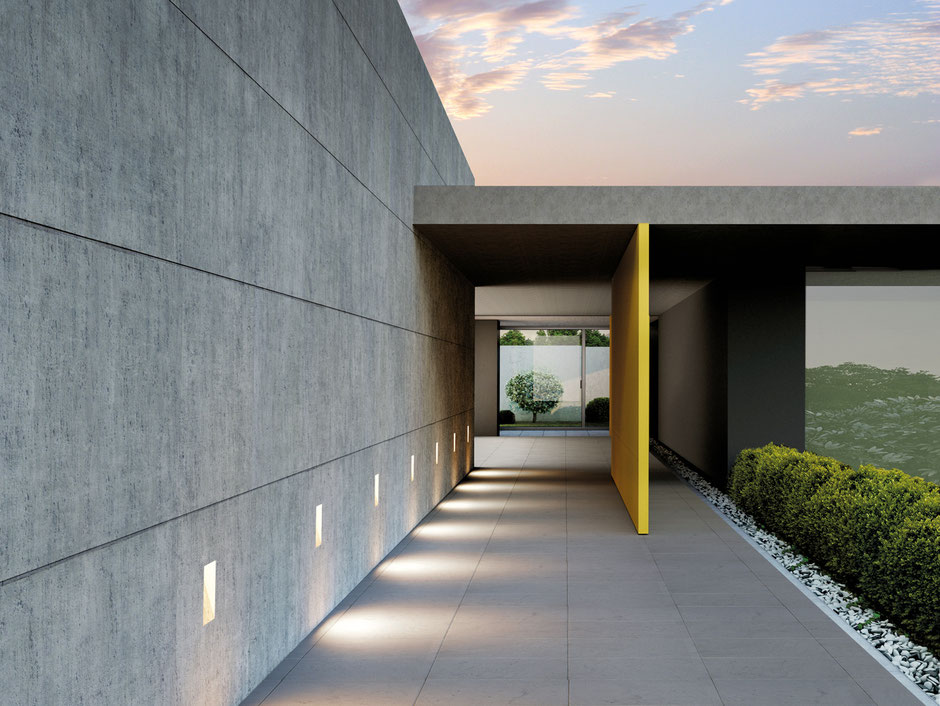 Ghost is a lighting void that is created using a housing anchored to two retaining panels before pouring in concrete to make the structure. Once the concrete is dry, the housing is removed and the left space is a natural and sharp cast created in the drying process.
Ghost is ideal for concrete based structures including walls and facades of residential or commercial buildings, as well as concrete staircases of stadiums, public buildings and anti vandal project applications.