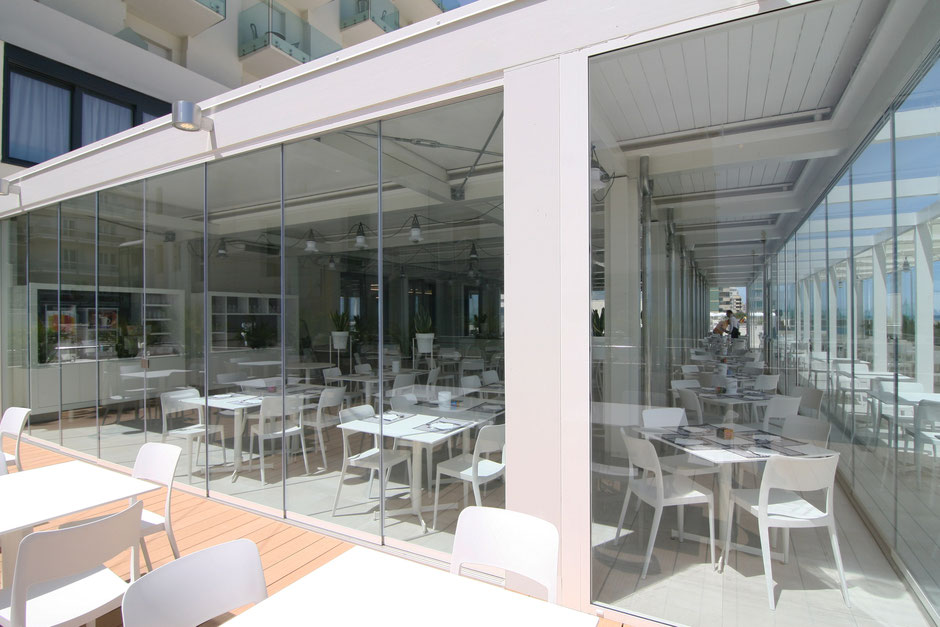 BLADE 180 is a bioclimatic coverage to complete watertight. Unique on the market to have smooth side surfaces. This feature prevents any residues of foliage get stuck between the blades and fall on furniture below in case of opening. The orientation of the lamellae varies from 0 ° to 135 ° allowing a pleasant ventilation in the summer months and a good brightness in the gray days. BLADE 180 can be installed within an aluminum structure, perfectly horizontal steel or wood, keeping internal inclination of 0.5% lamellae, not externally perceptible, but necessary to the flow of water. On request it is possible to provide the Blade system without bearing perimeter structure. All covers can be integrated with lighting systems Led lights or bars, side glass closures, curtains and any air conditioning systems.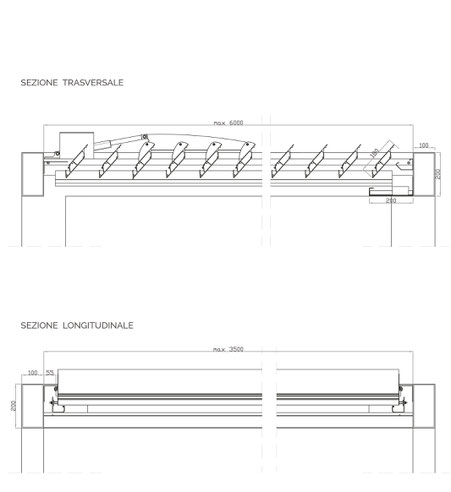 blade dimensions:
180 x 30 mm
maximum dimensions single module:
lenght and depth:
3,5 x 6 meters
INCLINATION:
from 0° to 135°
WEIGHT:
about 20 Kg/mq
STRUCTURE SLOPE:
0,5 %
HANDLING SYSTEM:
motorized system with push button or remote control
COLOUR (powder coating):
Color RAL standard 9016-9010 (white) 9001 (creamy white), 1013 (ivory) e 7035 (light gray).
Other Ral colors available on request
ASSEMBLY SYSTEM
Assembly within the internal part of the support structure
MATERIALS
Powder-coated aluminum with phosphochromate on request treatment anti-salt (Seaside). Stainless steel and silicone seals
ACCESSOIRIES
Rain sensor
Radio frequency remote control